Fun Chinese classes
for Kids
Great custom lessons
with native Chinese teachers
Modulo offers exclusive, high quality, fun Chinese courses for young learners.
Courses
Get in touch
Chinese classes for kids great for improving or learning a new language
Courses
Choose your own Program
The best Chinese language courses for every student, kid and teenager
EASY STEPS KIDS
A fun and effective course with a modern approach to teaching Chinese, perfect for learners of different levels, in school or not.

---

Language learning
Speaking and Conversation, Vocabulary, Characters


---

Other content
Songs, Culture

MONKEY KING CHINESE
Our Chinese course for new young learners, Monkey King Chinese contains colorful activities and songs to practice the new language.

---

Language learning
Speaking, Grammar, Vocabulary, Characters


---

Other content
World, Life, School

Easy Steps to Chinese
The Chinese language made easy
Ideal for primary age students of all levels, this excellent book from Beijing University Press offers modern pedagogy in a colorful format.
Speaking practice
We get kids talking from the very beginning with conversation, as well as plenty of question and answer practice.
Fun and games
Our method uses children's natural skills through music and movement with fabulous songs so they will remember the language.
Pinyin and Reading
Let's Read … We also teach all our young learners new Chinese characters and reading to start reading fluently too!
Effective learning
We teach each language pattern step by step and repeat it with plenty of practice which leaves every child feeling 'I can do it!'
Easy Steps to Chinese Kids
HSK1 to HSK4
From
The new course includes careful pacing, up-to-date topics, and practical activities. In the workbooks, students practice Pinyin and strokes, write Chinese characters, and more. Students acquire confidence in speaking and writing Chinese.
The primary goal of this series is to help beginners, especially non-Chinese background children, build a solid foundation for learning Chinese as a foreign language. It emphasizes the development of communications skills in listening and speaking. Recognizing and writing characters are also studied.
Book
Development of skills in listening and speaking. Our students start speaking (and singing) Chinese on their first lesson!

Teachers
Motor skills activated through various activities and characters writing, step by step. Also cognitive, logical and imaginative skills.

Audio
A fun and effective way to learn Chinese with activities, engaging games, interesting songs and useful worksheets.
Join the many Modulo kids who have improved their Chinese!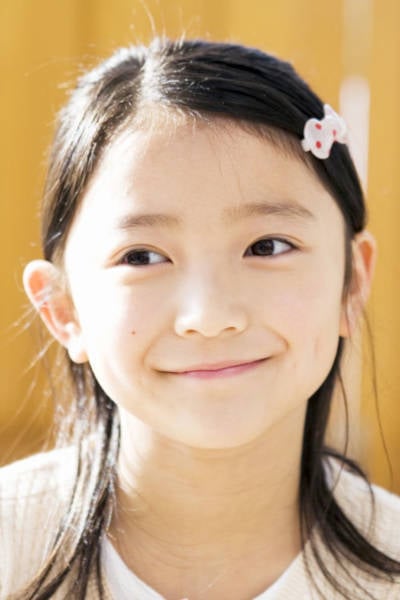 Monkey King Chinese
Success from the very beginning
Ideal for Young Learners at the lower levels, this program is the perfect choice for students taking their first steps towards speaking Chinese.
Language acquisition
All learning, activities and games are led in Chinese, just like in an immersion program. Language is a key element of development.
Fun and games
We believe that kids learn best by doing. All our learning activities involve fun and and play for maximum learning.
Reading Chinese
We also teach children pinyin and reading to help them read fluently in class, too! Story-telling magic catches children's imagination.
Complete course
Monkey Kids Chinese is the ideal course for young learners taking their first steps in Chinese. Fun and learning combined!
Monkey King Chinese
HSK1 to HSK2
From
Monkey King Chinese is a series of elementary primer books for children at the primary level from year 1 to year 3. This series of textbooks is divided into 3 levels according to the year rank and the level of the student. Each level consists of two volumes, A and B, as well as an audio CD and stickers.
Inside the books, there many colorful illustrations that are great at captivating the kids attention, thus making them more engaged and excited by the lessons. We also use audio CD's to improve our pupil's listening skills.
Book
Our students use the BLCUP Student's Book in class. We also provide a wealth of other materials to complement our lessons.

Teachers
All our instructors are fully qualified and experienced native-Mandarin speakers. They're fun, too!

Audio
We also use audio CDs to practice listening and to teach our students fun and interesting songs specially selected for this course.
Join the many Modulo students who have improved their Chinese!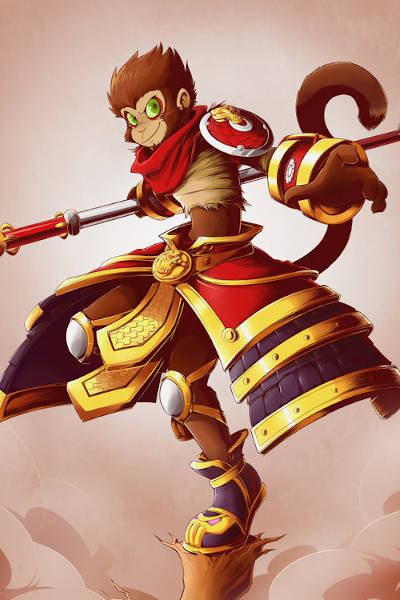 School
Our home, Our family
Online learning, with a human touch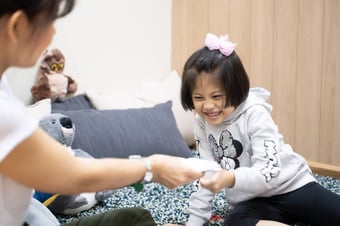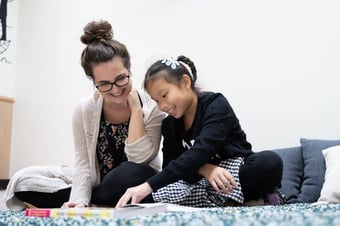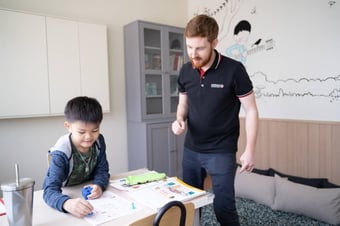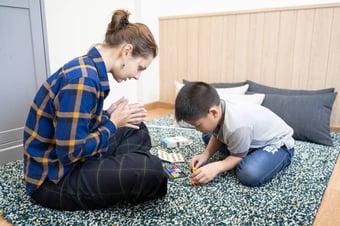 Teaching
Our method makes learning easier
Simply follow these 4 steps to language learning success
1 - Assessment
We start with a free assessment of your kid's current level and skills at school in Bangkok or online.
2 - Objectives
We then set clear and realistic objectives for your child based on what you want and what they need.
3 - Learning
Our qualified and experienced teachers help them learn the language of choice, in-person or online.
4 - Speaking
We help them use the new language in a natural, fun setting to build fluency and confidence.
Features
Why Modulo is the right language school for you
We care about our students. Your success is our success.
All age groups
Our youngest students start studying at 6 years old and there is no maximum.
All levels
We teach effectively from the first beginners' phonics to advanced grammar rules.
Amazing teachers
All our teachers are Native speakers, professional, qualified and experienced.
Personalized courses
Students can choose to study a course designed especially for their wants and needs.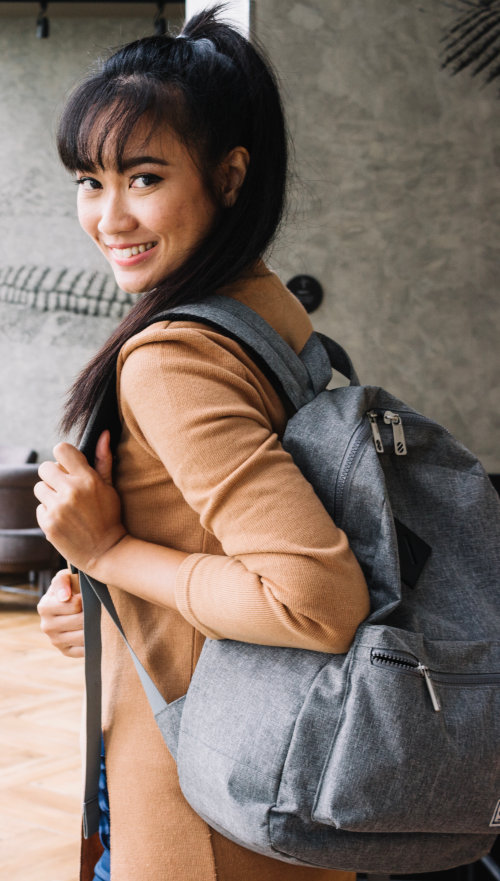 International atmosphere
When you study at Modulo, you become part of our multi-cultural family.
Flexible and convenient
Choose when to study to match your work/school's schedule. 7 days/week, all day in-person or online!
Great value
With Modulo, you receive the best quality at a reasonable price. No hidden fees!
It works
Our proven, effective methods will allow you to progress quickly while having fun.
Amazing Teachers
They are, put simply, the best
All our Chinese teachers are carefully selected for their professionalism, qualifications and experience. They go through Modulo's high-quality training programs and receive regular coaching and workshops continuously through their career with us.
About our Chinese teachers:
Native speakers
University degrees
Teaching qualifications
Modulo elite training
Teaching experience
Did we mention they were also great fun to be around?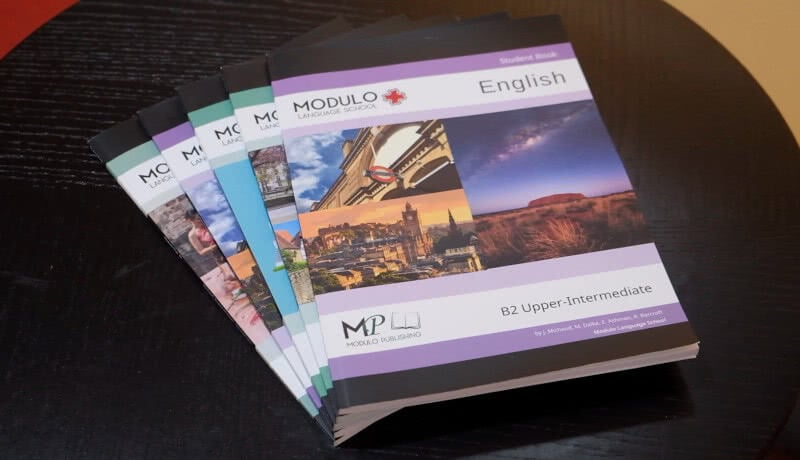 Great Books
Great tools, just for you
The Modulo materials are custom made to maximize student's progress and to get you speaking Chinese right from the start. With 6 levels to choose from, we have enough to keep you busy from your first words to mastery.
The Modulo language books are the perfect materials for our proven and very effective teaching methods and they are only available at our schools. Made with our students, for our students, by our great academic team of senior instructors.
Our course also includes optional modules for students who want Chinese lessons to learn how to read and write simplified Mandarin characters.
"I feel so good studying Chinese with Modulo. Teachers are friendly.

Kaooat

Chinese for Kids
"Modulo gives me tons of knowledge. I can speak, read, and write Chinese well."

Mungkorn

Chinese for Kids
"เรียนที่โมดูโล่สนุกมากครับ คุณครูใจดี มีเกมส์สนุกๆให้เล่นเยอะเลย"

Karn

Chinese for Kids
6 Languages, 1 School
Contact us today for a free trial lesson or assessment in Bangkok or online
Modulo is a high-end "boutique" language school. We do not only teach languages, we also teach students. What you want and what you need are always at the center of everything we do for you. No other language institute can deliver the same kind of personalized, high-quality content that we are famous for. All of this makes us Thailand's leader in high-quality language education.