What it is REALLY Like to Take the TOEIC Exam
A TOEIC teacher takes the TOEIC test
Expectations, experience, and advice for anyone preparing to take the TOEIC test
May 2022
The TOEIC test is more than a language proficiency test. It's a rite of passage for many Bangkokians seeking work in the city after university. Many Thais take this English test to find work that uses English in the workplace, as many international companies do. But the test isn't limited to Bangkok. It's open to all Thais and all nationalities around the world. Most often, non-native English speakers take the TOEIC test while native English speakers don't need to as English is their mother tongue.
I'm an American, but I decided to take the TOEIC test for two reasons: Firstly, one of my Thai friends had taken the test already but she didn't get the score she wanted, so she wanted to re-take the test but she wasn't very confident, so I wanted to offer her moral support. Secondly, I'm also a teacher who occasionally teaches TOEIC, so I wanted to gain first-hand experience with the test to offer advice to my students and fellow teachers… and to you, dear reader.
Being a native English speaker does not guarantee a perfect 990 score on the TOEIC. Being a TOEIC teacher also doesn't guarantee the highest score. For myself, obtaining a 990 score was a point of pride, a validation that all the tactics that I teach students are actually valid. Furthermore, my future TOEIC students can have the extra confidence that their teacher has used these tactics and has felt the same anxiety leading up to the test.
Preparation
To prepare for the test, as many test-takers do, I went through two full ETS practice tests for listening and reading. The four parts of listening, I knew, were tricky because you only have ONE opportunity to listen to each question, dialogue, or speech. As the test says, "The statements will not be printed in your test book and will be spoken only one time." As a teacher, when doing listening the practice test in class, I remember missing a few questions, particularly in Listening Part 3 (Conversations) and Part 4 (Short Talks). As a result, I was the more nervous about this skill than reading. I'm a heavy reader. I usually read more than 100 books per year and many people say I read quickly, so I didn't feel much pressure during the reading section.
However, after going through the two practice tests, I discovered two things: Firstly, I aced each 45-minute listening section, which gave me more confidence for the test. Secondly, I made two mistakes in each 75-minute reading section, particularly Part 7 (Reading Comprehension). I was able to complete the reading sections in the practice tests with 30 minutes left to spare, so my key learning point was two-fold: First, take my time answering each question to ensure each answer is a correct. Second, use the remaining time to double-check each question.
Reservation
For Thais in Bangkok, the test center is usually open Monday to Saturday and there are four test sessions: 9:00, 10:00, 13:30, and 14:30. However, for foreigners, the test center designates specific days and times for those with and without work permits. As a result, my friend and I decided to take the test together on Thursday 18 March at 9:00 though we didn't expect to take the test in the same room. I called the test center one week in advance to make my reservation. The phone call took about ten minutes as they requested some common information, repeated the same information, and gave details about procedure on the test-day. It felt very scripted and formal, so I also expected the test center to feel formal.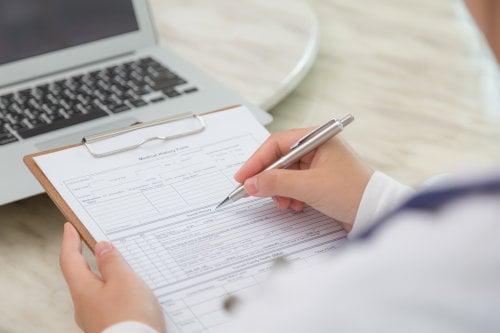 Registration
On the test-day, we arrived 45 minutes early. From entering the test center to sitting down at my test desk, the entire registration procedure took about 30 minutes and felt as strict as airport security: stand in this line, do not take water with you, stand in this line, leave your belongings here, stand in this line, sign this form, stand in this line, etc. As expected, the test center was very formal and didn't help alleviate my nervousness. In fact, the procedure made me more nervous as I greatly dislike paperwork, bureaucracy, and formalities. Another foreigner standing in line with me must have felt similar anxiety as he made a few snippy remarks at the staff. For me, this 30-minute procedure was the most stressful part of the whole test experience.
There were eight steps to the procedure, all with a separate queue:
Check reservation day, time, and name
Write your address on a return envelope
Officially register and take a picture
Double-check all documents
Make your payment (cash, transfer, credit card, or QR code)
Submit your self-addressed envelope
Put backpack, purse, phone, wallet, and any loose paper in a locker
Check identity at the test room door
At your assigned test desk, there will be two pencils, a pen, an eraser, test instructions, and a brief guide on how to fill in the test form. Desks are separated by about a meter and each is screened in with a clear plastic partition. At the front of the tests room, there is a clock, noticeboard, and speakers mounted on the wall. In total, in my test room, there were about 40 people. Before the test starts, test center staff (proctors) hand out the test booklet and the two-sided TOEIC form. It takes about 30 minutes for everyone to complete the details on the form, which include name, ID number, TOEIC ID number, nationality, reason for taking the test, etc. Some lines require a pen while other lines require a pencil. It's important that everyone fill in the details correctly, so the proctors will walk around the clarify any points on the form. When everyone has finished, the head proctor will ask everyone to break the seal on their test book. Then they will inform you when the listening section will finish.
A Surprise
One thing certainly surprised me. I use the ETS book for teaching TOEIC. I understood that ETS is the same company who creates the test, but I didn't know that the ETS Tactics for TOEIC book is exactly like the test! The audio is the same speed with the same voices, the questions have the same length and vocabulary, and the test has the same size and font. If you study TOEIC from the ETS book, it will definitely give you an authentic experience before the test.
Best Advice
After teaching TOEIC for seven years and after taking the test myself, I can offer the following advice for each test section:
Listening Part 1 (Photographs): It's common to practice this section by saying what people are doing in a picture. This uses the present continuous tense (i.e., "The man is reading a book"). However, be aware that some pictures use the present simple tense (i.e., "There's a book in the man's hands"). Be aware that some pictures are actions, but some are just descriptions of objects in the picture.
Listening Part 2 (Question-Response): Not all questions in this part are actual questions. Sometimes, there's a statement (i.e., "I think I've lost my umbrella.") and response (i.e., "Where do you think you left it?"). The trickiest part are the vague answers, for example, the question "Where do you want to have lunch?" might have a response like, "I wasn't invited." Through process of elimination, this would be the correct answer. The best tactic here is pre-mark possible answers (A, B, or C), then fill in the correct answer after all three have been read aloud.
Listening Part 3 (Conversations) and Part 4 (Talks): For these parts, all the questions and answers are printed in the test book. Each conversation and talk have three questions, which will always be answered in the same order: first question will be answered first, so the last question will be answers last. Then, you'll hear the questions read aloud. Take this time to read the next set of questions so you have some expectations about the content and what detail to listen for. Mark your answers quickly, then pre-read.
Reading Part 5 (Incomplete Sentences) and Part 6 (Text Completion): There are many points in this part of the test. Some questions use tense, others parts of speech, vocabulary, grammar, or phrasal verbs, for example. The one skill that would most benefit test takers would be to analyze the structure of each sentence. There are always hints in each question to tell the test taker that a noun should go here or an adverb here. Know your parts of speech and how each part of speech is used in a sentence.
Reading Part 7 (Reading Comprehension): It's a very common complaint among test takers that they were unable to finish the part in time. TOEIC recently updated this section to include some questions that refer to three reading passages (i.e., two emails and an invoice). The best skill here is skimming (reading quickly for general topic) first then scanning (looking for specific detail) after reading the questions. If you feel you don't have enough time in the reading section and you see a negative information question (i.e., Which of the following is NOT mentioned in the passage?"), skip it. Complete everything else in Part 7, and if you have time, go back to the negative information questions because they take a long time to complete.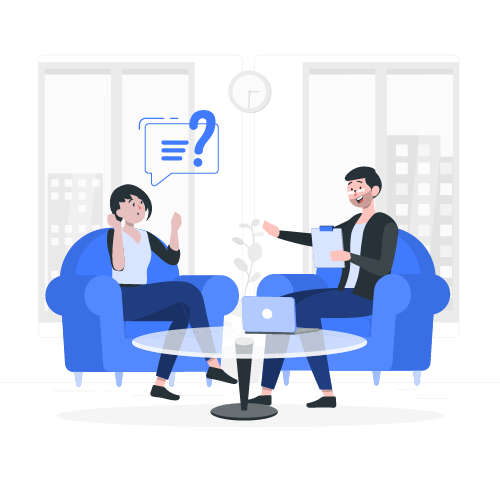 My Experience
During the listening test, I felt confident in 99 of the questions, so I was fairly certain that obtained a score of 495 for this part. For one question in Part 2 (Question-response), there was one response that was read very quickly and sounded like gibberish, but after listening to the other two responses, the gibberish answer had to be correct. For the reading section, I managed to finish with 25 minutes remaining. I took this time to review all 100 reading questions. I'm happy I did the review because I found I had made two mistakes, similar to my test practice just weeks prior. After completing the review, I again felt confident that I answer everything correctly to earn 495 points for this section, too.
I'm happy to say that I actually did obtain a 990 on the TOEIC test. If I had earned a lower score—even a 985—I probably wouldn't be writing this article. With this score, I feel that I can validate my TOEIC lessons when I teach them. I feel that students can have more confidence in me as a teacher. Lastly, I feel more confident in teaching TOEIC. Unfortunately, my friend wasn't able to get a 700 score on her test. Her actual score was just shy of her ambition: 685. Regardless of her perceived failure, I was happy to see that she increased her score by 60 points from my help doing the practice tests.
Next?
From this experience, I would also like to take the IELTS and TOEFL tests as I also teach these standardized tests. However, while TOEIC is 1,650 baht, the other two tests are more than three times more expensive. So for now, I'm content with my TOEIC score and my TOEIC experience.